The Hanston City Library was awarded a 2021 American Rescue Plan Act (ARPA) Public Library Grant through the state of Kansas last summer.
Funds were used to purchase various things to enhance our library's curb appeal and outdoor spaces. All completed projects are now available for patron and community member use free of charge.
Our new pergola and picnic tables are the perfect spot for your next family picnic or outdoor event. We also have a collection of outdoor games that can be used during business operating hours. Please stop into the library for further details.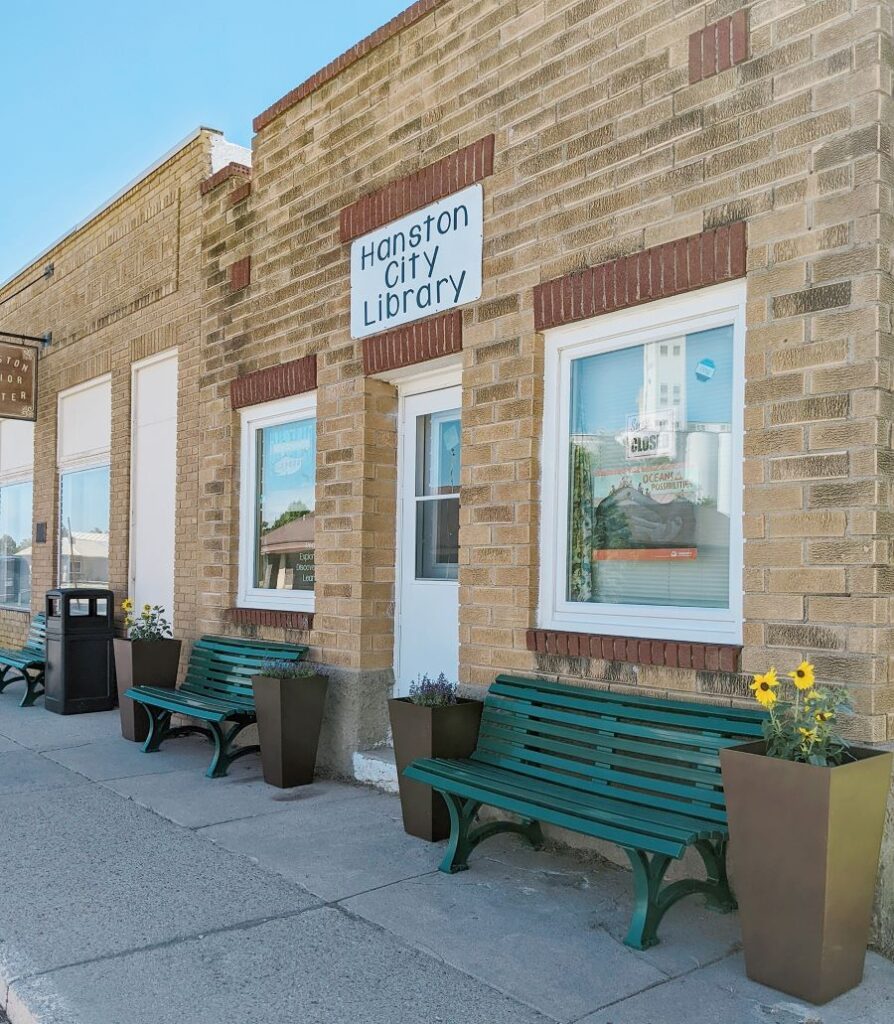 In the fall of 2021 our library was also awarded a grant from the Community Foundation of Southwest Kansas. This particular grant was applied for and awarded on the basis of needing new shelving for our books. Many of the shelving units in the library had begun to bow and bend. It was definitely time for a much needed shelving upgrade. Check out some pictures of the new shelving within our library.