Meet the Director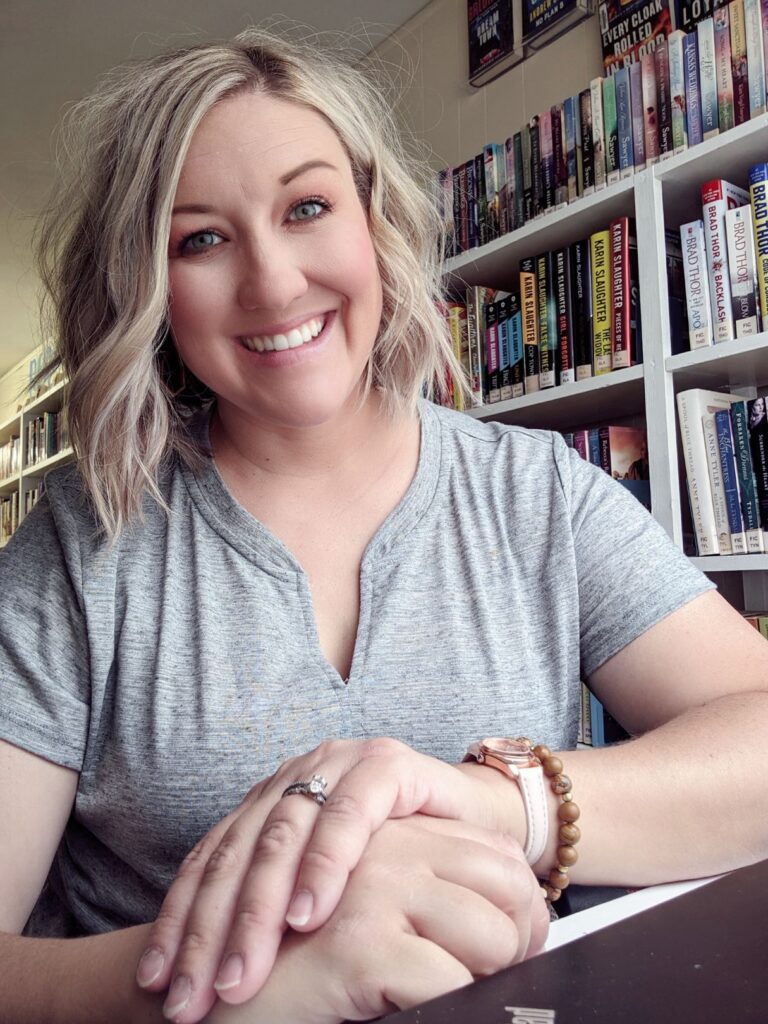 The current Hanston City Library director is Amy Halling. Before taking on the role as director in June of 2022, she served on the library board for 3 years. Amy is originally from Norton, KS where she worked at the library there from 2011-2012. Amy has worn many hats when it comes to career and job choices as she enjoys doing different things. She believes it definitely keeps life interesting. She has a degree in Psychology from Fort Hays State University and she also worked as a cosmetologist for 8 years prior to moving to Hanston. Her absolute favorite thing is being a mom to her three kiddos. Amy and her husband Wes have twin girls and little boy. They prefer the small-town life and think Hanston is the perfect place to raise children and feel such a sense of community. Being at the library is one of the best parts of her day. She likes to catalog new materials, help patrons find good reads and she loves being able to serve our special community.
Library Board Members
Kathy Flores Chair
Mariah Lee Vice Chair
Dawn Horyna Treasurer/Secretary
Haley Broz Member
Gary Seiler Mayor
Theresa Bach County Appointee
About Our Library
The Hanston City Library has over 2000 children, juvenile and young adult books and over 3000 adult books including both fiction and non-fiction. The library has an extensive collection of Inspirational Fiction as well as other genres. Children, juveniles, and young adults will find most of our books are part of the AR program.
In addition to our own collection of materials, we have numerous outside resources available for use. Patrons can sign up for library ecards through the State Library of Kansas and have various digital ebooks, digital audiobooks, learning tools and games at their disposal. The Hanston City Library also participates in ILL servicing. The interlibrary loan process is a convenient way for patrons to have access to books and other materials that we do not have within our collection.
Our library also offers different services to our patrons, including but not limited to the use of our patron laptop, digital and inhouse printing, laminating and copying. (fees may apply).
Loan Periods
All materials are loaned for a two-week period.
Renewal Policy
Two additional weeks for all materials unless there is a waiting list.
Home Delivery and Curbside Delivery
Home delivery is available if necessary and feasible. Curbside delivery can also be arranged. Please call the library to make an arrangements.